SIRC Annual Report
2011–2012

: Meeting the Challenge
Moving Forward in a Changing Landscape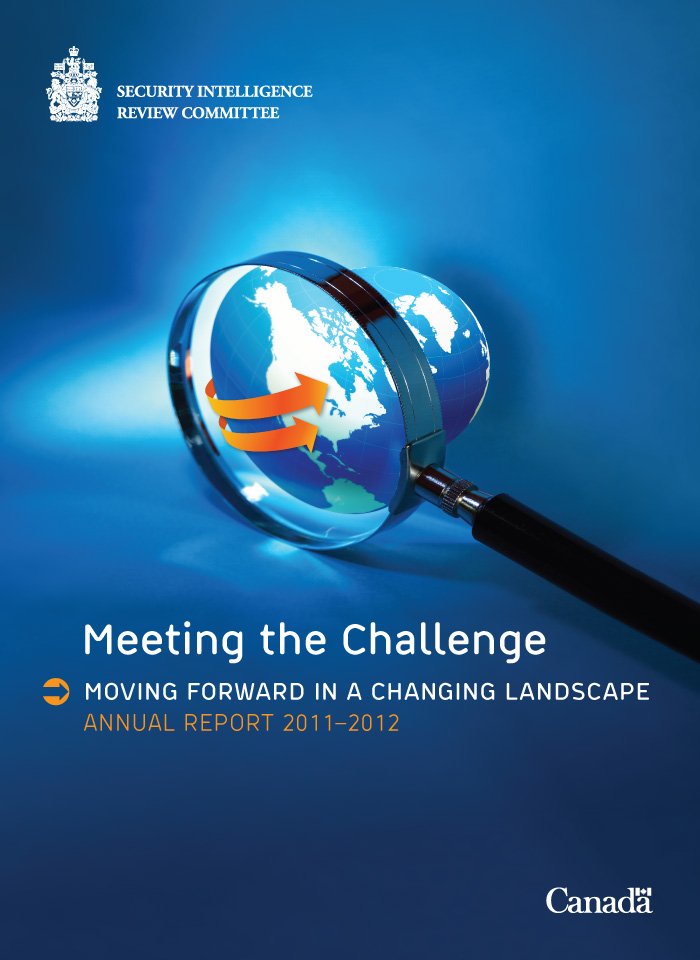 Security Intelligence Review Committee
P.O. Box 2430, Station D
Ottawa, ON K1P 5W5
© Public Works and Government Services Canada 2012
Catalogue No. PS 105-2012
ISSN 1921–0566
September 30, 2012
Minister of Public Safety
House of Commons
Ottawa, Ontario
K1A 0A6
Dear Minister:
We are pleased to present you with the annual report of the Security Intelligence Review Committee for the fiscal year 2011–2012, as required by Section 53 of the Canadian Security Intelligence Service Act, for your submission to Parliament.
Sincerely,
Chuck Strahl, P.C.
Chair

Frances Lankin, P.C., C.M.

Denis Losier, P.C., C.M.

Philippe Couillard, P.C., M.D.